Best Things To Do In San Francisco
San Francisco is the premier playground city in the United States.  The stunning views from just about every block combined with the eclectic styles offered by the many districts provide travelers with endless choices for food, entertainment, sightseeing and education.
This comprehensive San Francisco travel guide will give you all the information you need to plan a unique trip. Here is a short list of some of the things you should consider during your stay out our San Francisco motel.
Golden Gate Bridge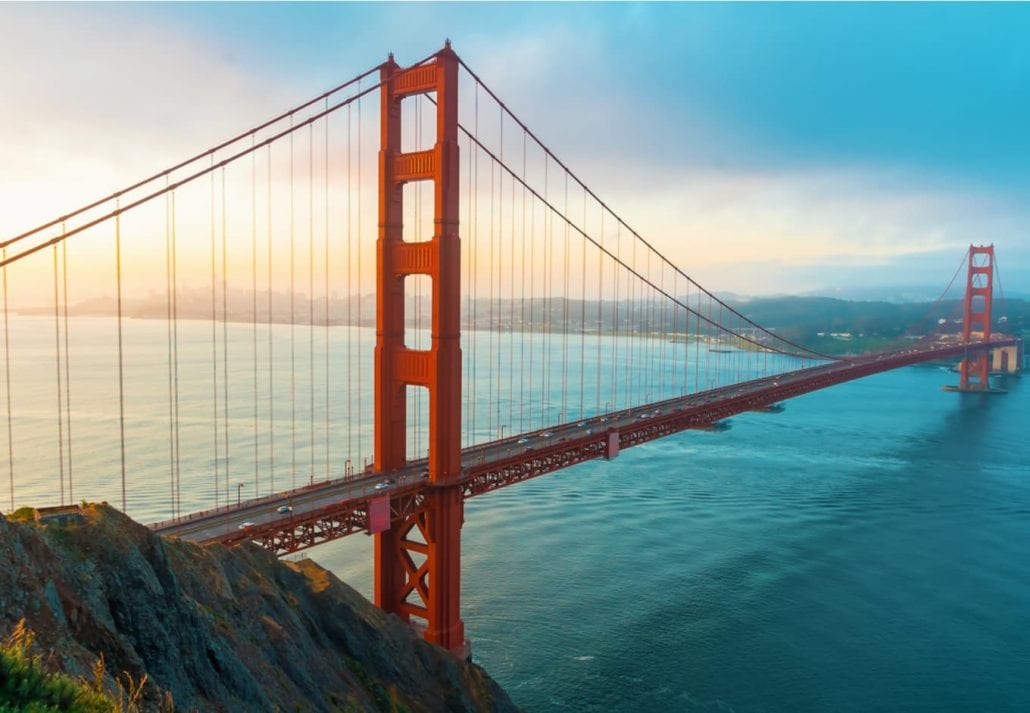 Many people think immediately about the Golden Bridge when it comes to what to see in San Francisco. Made of two 746-foot tall towers and sweeping main cables, this instantly recognizable landmark crosses the strait of the Golden Gate from San Francisco's Presidio to the Marin headlands, and it offers the best views of the San Francisco Bay area.
To experience the Golden Gate at its best, visitors can either bike across the bridge or marvel at it from viewpoints like the Fort Point National Historic Site, Baker Beach, or Fort Baker.
Golden Gate Park
Golden Gate Park is a quiet pocket of lush greenery in the middle of the city, Golden Gate Park offers visitors the opportunity to experience nature in a whimsical setting filled with sparkling lakes, meadows, and ornate gardens.
Encompassing more than 1,000 acres of land, the park is home to the Conservatory of Flowers, a Victorian building that houses almost 2,000 species of aquatic and tropical plants, including a 100-year-old giant Imperial Philodendron.
Another must-visit spot in the park is The Japanese Tea Garden, the oldest in the United States, featuring artfully manicured plants, Japanese maples, and cherry trees.
Fisherman's Wharf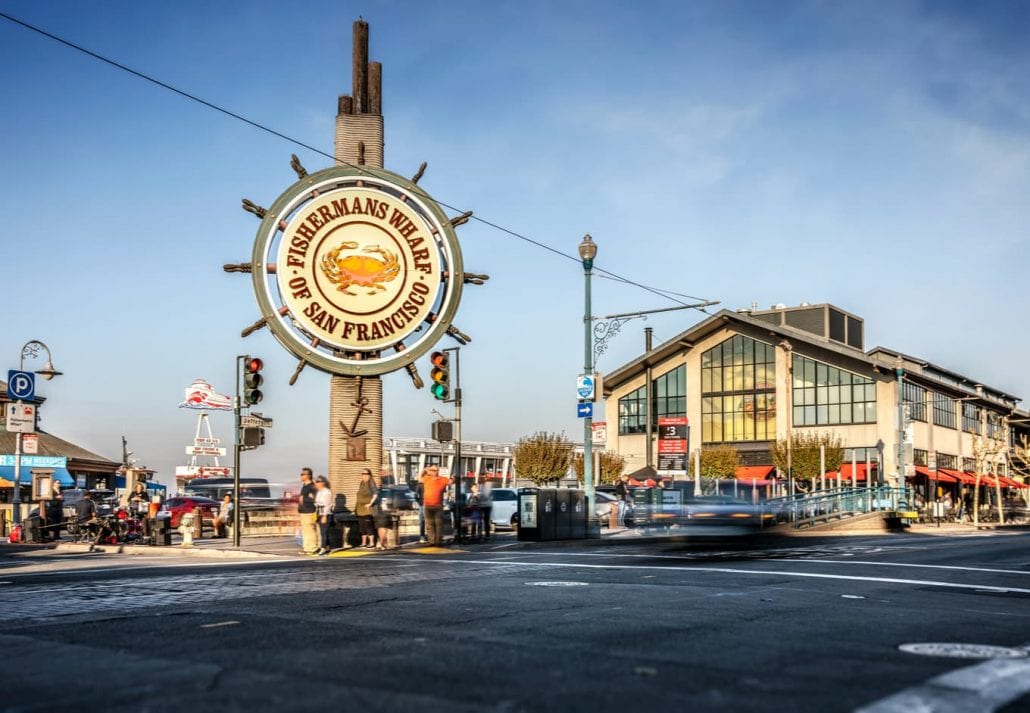 Located on the northern waterfront of San​ Francisco, Fisherman's Wharf is one of the busiest and liveliest neighborhoods in the city. This bustling area boasts a unique fusion of things to see and do, and no matter what your plans are, be sure to visit PIER 39, a 45-acre waterfront complex that offers scenic views of Golden Gate and Bay Bridges, Alcatraz, and Angel Island.
Families with children can enjoy the area's list of kid-friendly attractions, including the Sea Lion Center, The Cartoon Art Museum, Madame Tussaud's, and the Aquarium of the Bay.
There's plenty of great food on offer at Fisherman's Wharf. Head over to the iconic Ghirardelli Chocolate Factory to curb sugar cravings, to Buena Vista Cafe for the most famous Irish Coffee in San Francisco, and to The Codmother for the most delicious fish tacos in the city.
The Painted Ladies at Alamo Square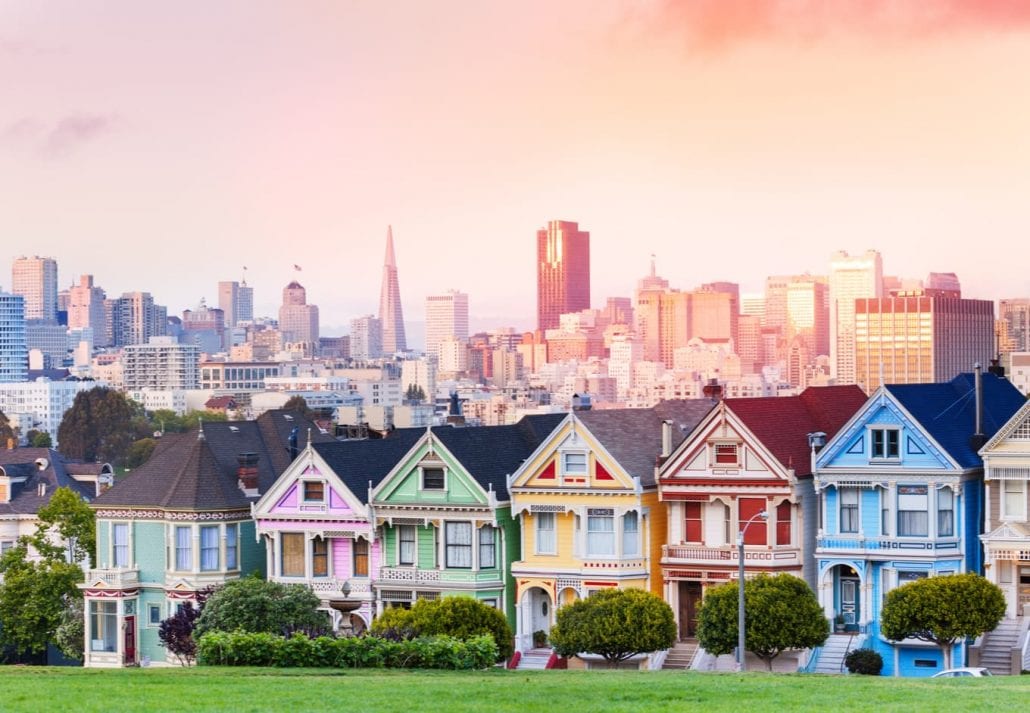 It's no secret that San Francisco is home to some of the most IG Friendly places in the world — each with its unique spin. One of the most eye-popping locations in the city is, unarguably, Alamo Square's famous "Painted Ladies", a line of colorful and side-by-side Victorian and Edwardian houses on Hayes and Steiner Streets. Thanks to its picture-perfect charm, the area was nicknamed the "postcard row" of San Francisco!
Alcatraz Island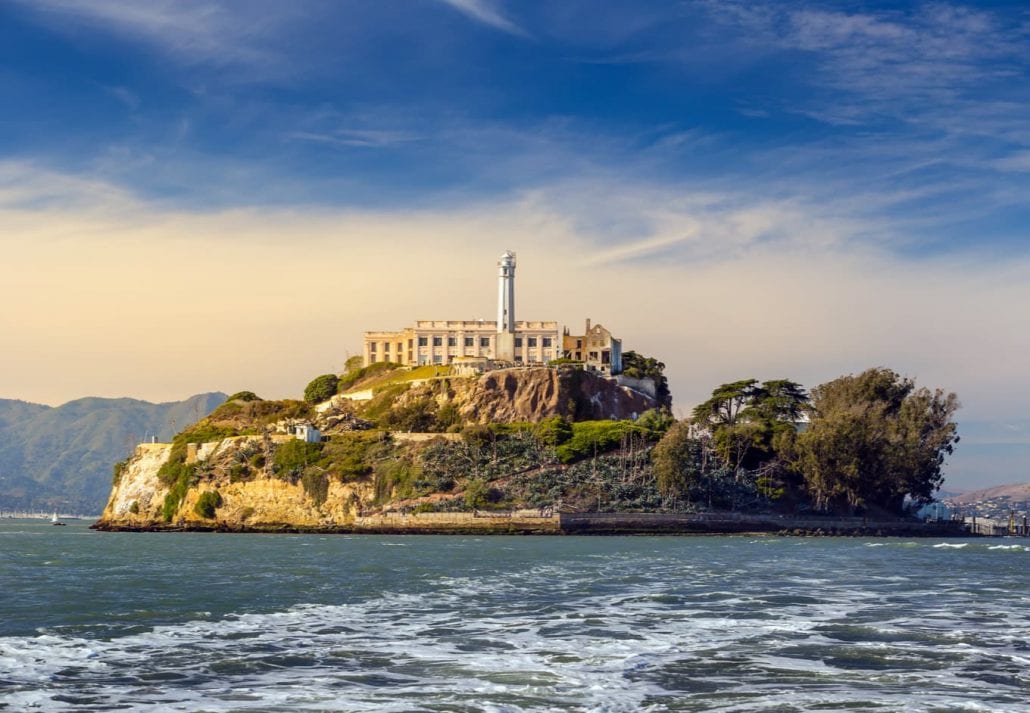 Located in San Francisco Bay, 1.25 miles offshore from San Francisco, Alcatraz Island resents an iconic narration of the rich history of American incarceration. Once a fort, a military prison, and a maximum-security federal penitentiary home to some of the US's most dangerous criminals, including Al Capone himself.
After touring "The Rock," the abandoned prison, visit the Alcatraz Island Lighthouse and walk around the island to explore artfully designed gardens and have close encounters with several migrating seabirds who visit the place.
Chinatown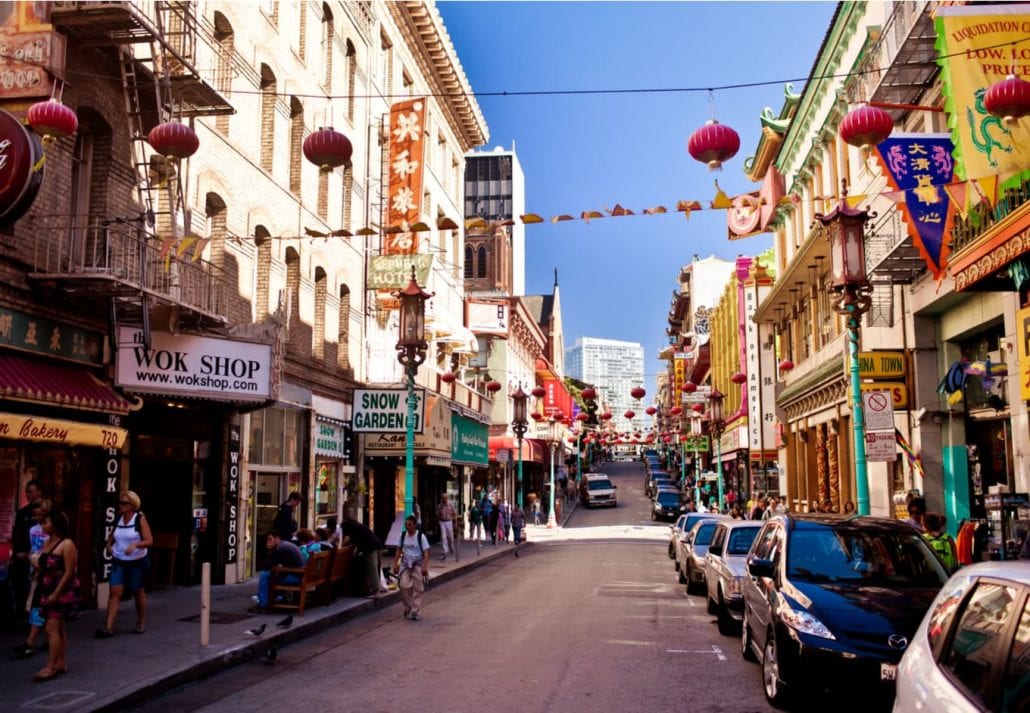 San Francisco is home to the largest Chinatown in the United States. This high energy district is one of the most fascinating places to visit in San Francisco.
In Chinatown, every lane hints at possible discoveries. Stroll around the area to discover traditional herbal shops selling ingredients for Chinese medicine, family-owned tea houses, and even a fortune cookie factory. For lunch drop by Kam Po Kitchen to sample roast duck with rice and go to Hing Lung Company to try a life-changing crispy skin roast pork belly.
San Francisco Museum of Modern Art
After catching a glimpse of The Legion of Honor's century-old relics, it's time to gain some fresh perspectives on art by visiting SFMOMA. Regarded as one of the largest museums of modern and contemporary art in the United States, the institution in Downtown San Francisco is home to over 30,000 works, including pieces by Henri Matisse, Georgia O'Keeffe, and Zaha Hadid.
Twin Peaks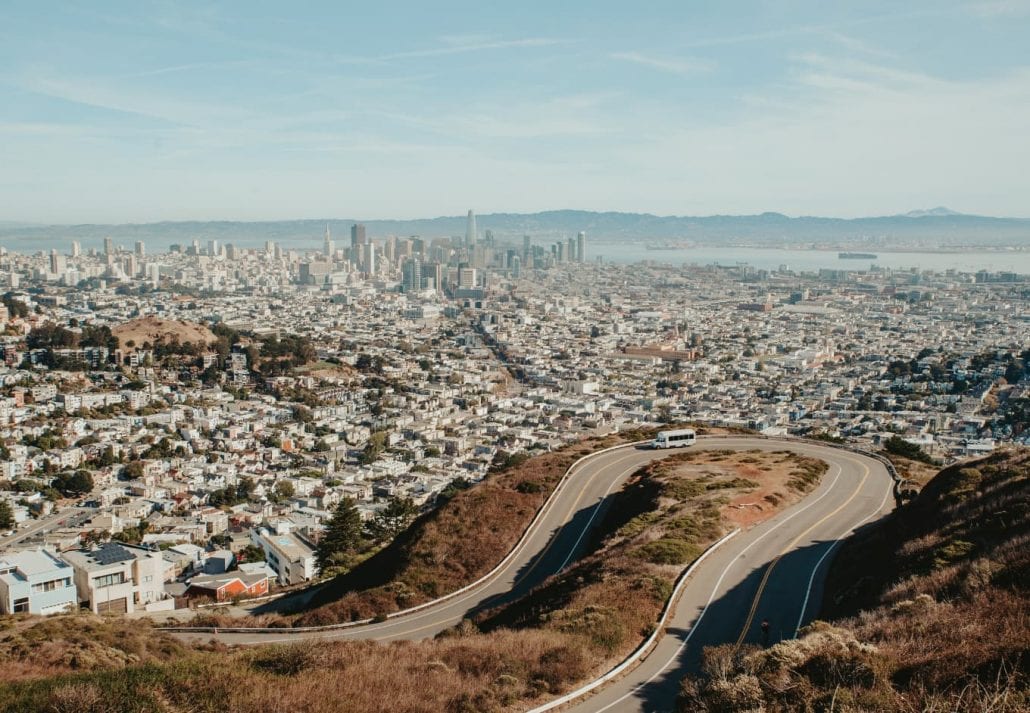 To truly soak up the most drop-dead views of San Francisco, hike the 0.7-mile trail network that ascends to Twin Peaks. Located 922 feet above sea level, this 64-acre hilltop park offers 360º scenic vistas of the Bay Area, and it's a prime location for watching the San Francisco sunset.
Palace Of Fine Arts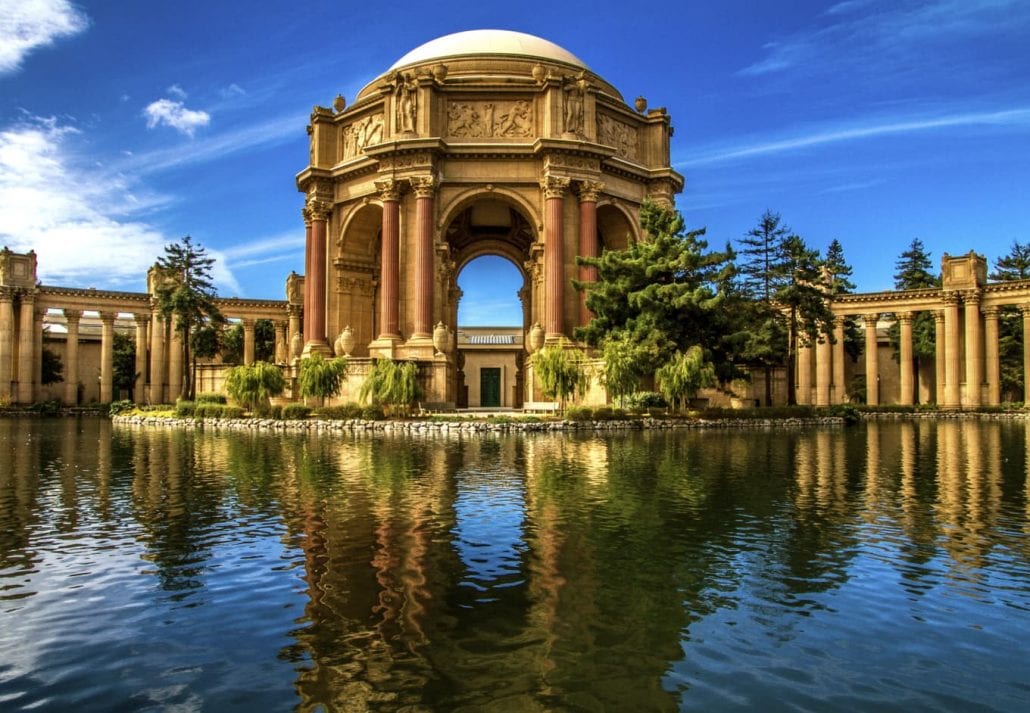 Whenever you feel like spending some quality time beyond the bustling streets of San Francisco, head over to  The Palace of Fine Arts. Known for its restoring atmosphere, the venue features an alluring Greco-Roman rotunda and colonnades, artfully planted grounds, and a lagoon. It is the perfect spot for some idle afternoon stroll in San Francisco.
Ferry Building Marketplace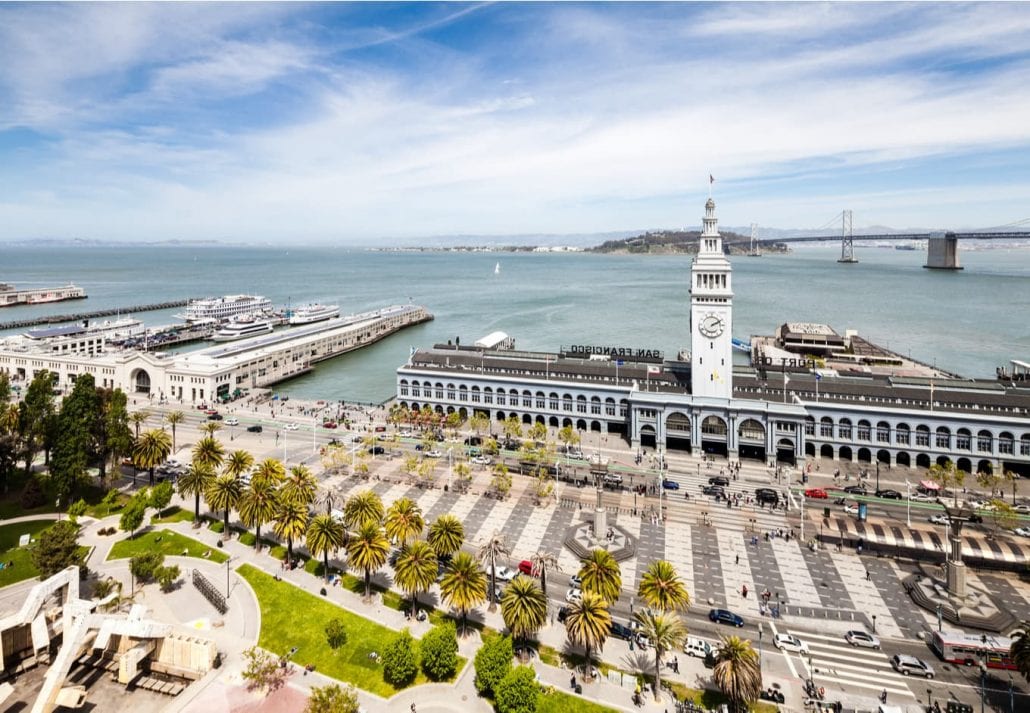 Founded in 1898, the Ferry Building was initially built as a terminal for ferries that traveled across San Francisco Bay, making it the primary portal of San Francisco.
The building was designed in Beaux-Arts Style by architect A.Page Brown and has a majestic 245-foot-tall clock tower inspired by the 12th-century Giralda bell tower in Seville, Spain.
This historic building is now home to the iconic Ferry Building Marketplace. In this world-class public food market, expect to find an array of stalls selling fresh farm products and artisan and prepared foods.
Thank You and Enjoy Your SF Adventure!